Launch of a new sound collection MPSFX_TRAINS01

Consulting my sound effects library to determine the choice of the starting collections helped me notice the large range of train sounds that I collected through the years. The sounds of trains have always been very inspiring for me.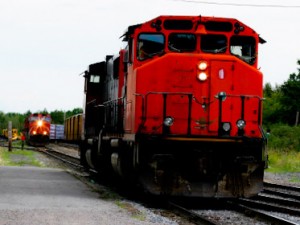 They are part of the large family of industrial sounds. Steam trains, electric trains and diesels are on the menu. Trains become a topic interesting to develop in sound design. They are excellent for locating a place, a neighbourhood, to drive a scene, to mark the passing of time, to distract, to make a transition effect or other particular sound effect.  They can also be a lot more than just trains.
The collection of train sounds is made of atmospheres or ambiences, usually quite long, including grinding, rumbling, vibrating, steam hissing, Dopplers, horns, pass-bys, whistling, swishing, singing, rhythmic beats, clanking and squealing.
Key Elements:
A steam train with most movements necessary:
A 24-hours Electric train ride, in Eastern Europe that I did in 1996.
Train movements, pass-bys, squeaks, Doppler, creaks, crackles, rattles and others are included:
Sounds in rail yards with locomotives and rail impacts and Diesel Engines complete the collection of sounds
Here is a preview via my SoundCloud account:
DEMO MPSFX_TRAINS01 by martin pinsonnault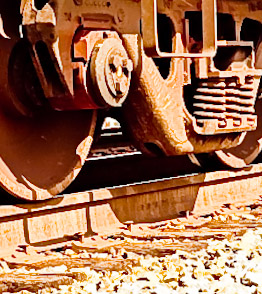 A wide range of possibilities for sound design
The large palette of sonorities and the large spectral response of train sounds added to the processing possibilities of pitch, EQ, compressors and other sound programs and tools, then added to the sound of movement makes it a very powerful tool for sound editor and sound designers or any audio artist in films, video games and  other sound editing profession.  By using various plugins, sounds of trains can be transformed into multiple objects and sounds. The possibilities are limited only by the extent of our imagination!
Metadata and technical specifications
The Metadata, embedded in the wav file, includes a clear definition of each sound, using an exhaustive vocabulary of audio description, available in English and French for the moment.  It is compatible with most DAW's and Audio Software available.  The Metadata has a huge potential for the treatment of any digital file such as photos, videos and sounds. This cataloguing tool becomes very enriching for any type of sound editor, sound designer, audio artist or web designer. Descriptions are more precise and exhaustive and searches can be more specific by combining words when searching. I also hope this site deepens the theme of Metadata in future years. I followed what many of you have written on the subject. I already have few ideas!
Stay connected via my RSS feed to follow the discussion.
Technical Specifications:
2 Go of original stereo recording sounds
113 minutes of train sound textures and variations
Ideal for sound editor, sound designer, audio artist or web designer
Complete and exhaustive Metadata
Compatible with most DAW's and Audio Softwares
Recorded with a DAT at 48kHz/ 16 bits using line-in and  Schoeps MS microphones (MK4 & MK8)  coupled to the supply box VMS02IB
Adjusted, decoded and mastered  in Pro Tools at 48kHz/24 bits
53 TRACKS OF SOUND EFFECTS delivered  as a .wav file at 48kHz/24 bits
P.S. I will address specifically the railway station sounds and crowds in future collections.
Click on the picture or the link to go directly to the collection page: