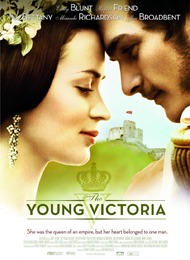 During the shooting, which was done entirely in the UK,  I took the opportunity to go for an extended ambience and effects recording session which included courtyards, forests, villages, fields, churches, castles, roomtones, clocks, corridors, stairs, bells, doors, English crowds… and airplanes!  The exterior and interior acoustics of stone buildings and brick streets and the sounds of England's Nature makes it completely different than what we have here in America.  Each recording session provides its share of surprises and gifts and we must stay alert for the unexpected.  Recording is an important part of my creative process.
Back in Quebec, we recorded sounds at the Trappist monks' monastery in Oka.  Room tones, corridors, bells, clocks, long impacts,  doors, everything done in very reverberant and calm locations.
The sound design was oriented towards a rich texture, complex, warm, precise and reverberant, relying on attention to detail in the sound's depth of field.
We used silence in a few strategic places, with faint breath in the center channel.  The coronation and the bal scenes are two good examples of that.
During mix, we rigourously maintained the maximum low frequencies in all sound areas.
Notice and hear the flies around James Conroy (Mark Strong).  Jean-Marc wanted to have a Western spaghetti feel to it.
Foley was brought out of the center where it usually is and very much in the room, along with dialogs and effects, to give the audience a more immersive experience in large places and rooms. There are a lot of sounds in the surrounds but we don't notice them.  I did an extensive foley editing session: Pitch down, attack smoothing, sync, move adjusted, isolated compression, reverb, low frequency boost.  To get to the point where even loud foley appears to  match the sync sound at all times.
Movie Trailer:
Credits:
Country:
UK, USA
Production Company:
GK Films
Year:
2009
Director:
Jean-Marc Vallée
Producer:
Graham King
Music:
Ilan Eshkeri
Supervising Sound editor:
Martin Pinsonnault
Sound designer:
Martin Pinsonnault
Sound effects editor:
Jean-François Sauvé
Christian Rivest
Production sound mixer:
Jim Greenhorn
Dialog editor:
Michèle Cloutier
Foley artist:
Simon Meilleur
Foley recordist:
Daniel Bisson
Jo Caron
Adr Recordist:
Tom Deane
Peter Gleaves
Rick Gould
Benoit Leduc
Lionel Strutt
Philip Young
Adr Supervisor:
Mireille Morin
Re-recording mixer:
Gavin Fernandes
Louis Gignac